We shot short film 'Izzy': female empowerment at its finest!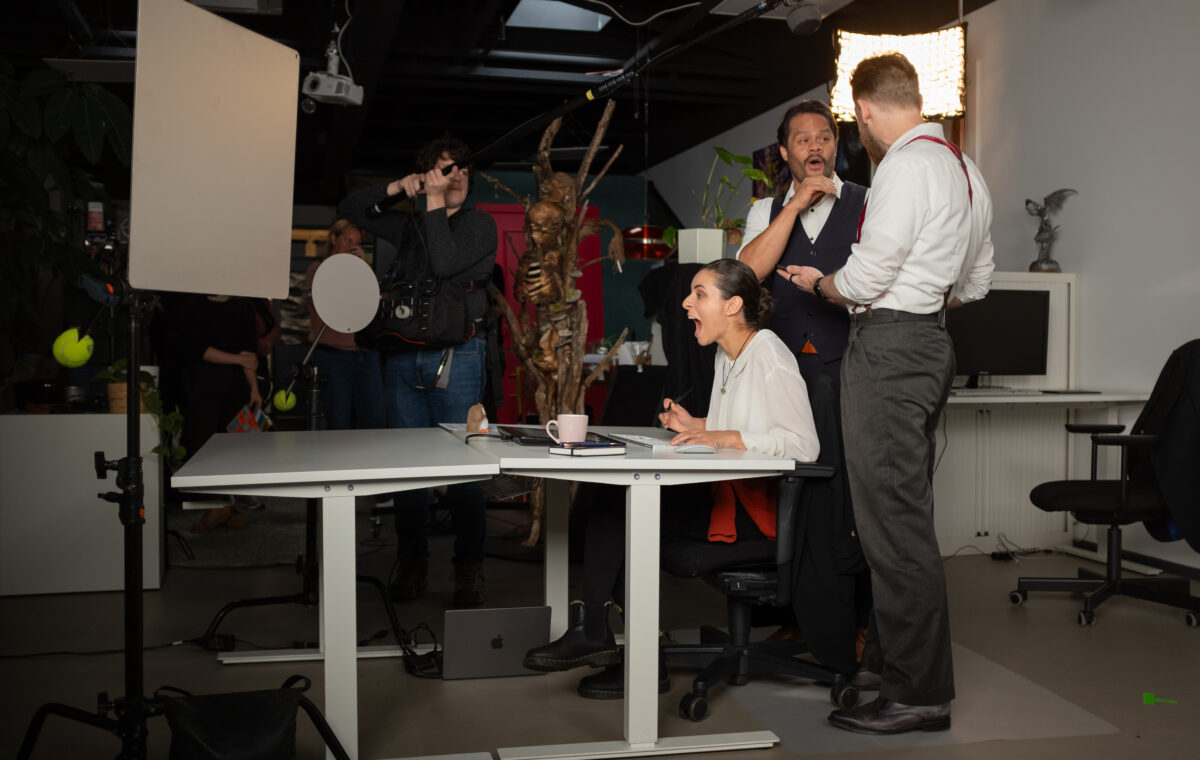 You know by now that at Make Way Film we love to make films that push boundaries and involve a hint of the bizarre. That's why short film 'Izzy' was a total match when writer & director Yfke van Berckelaer introduced it to us. A short about female empowerment, destroying stereotypes and glitter: A LOT of glitter.
Short film 'Izzy' shows how protagonist Izzy slowly realises that she doesn't want to admit to societal expectations anymore. Always debating which version of herself she should present to the world, often being ignored while simply existing and forever thinking that other people's needs are more important than her own. No more! Her frustrations grow and grow until… well, let's just say that Izzy takes back control in her very own way.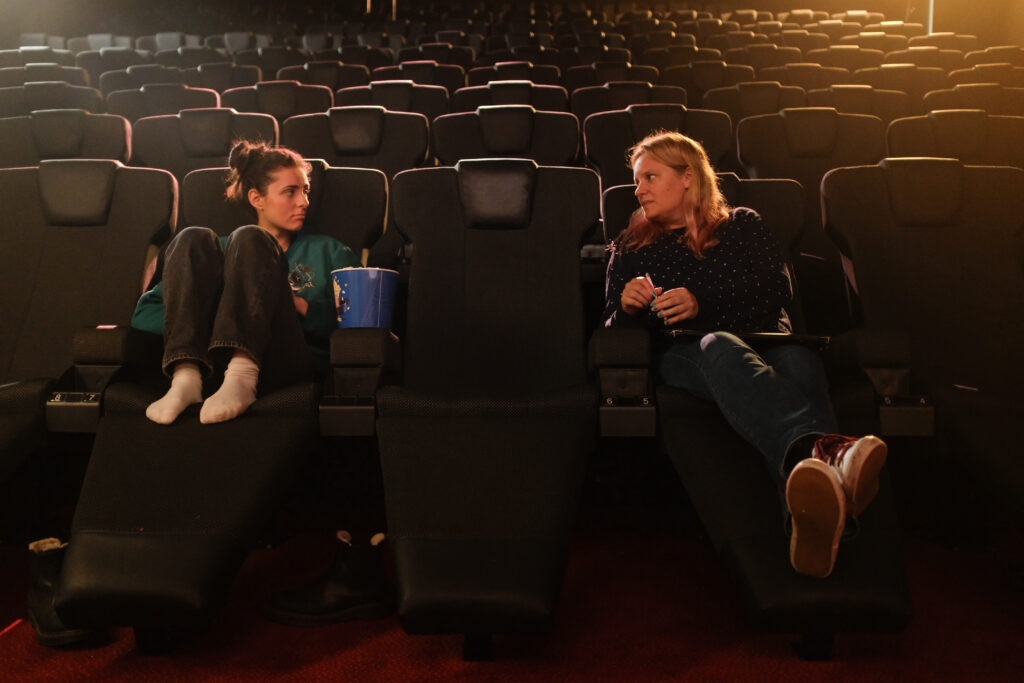 Since we've known Yfke for quite a while now (we co-organised our very own film festival and are working really hard on realising 'The Girl with the Green Eyes') but never made a film together, it was definitely time to do so! So early November we gathered a small team of talented cast & crew and filmed 'Izzy' in just two days. Leave it to use to squeeze in an additional short film at the end of the year, right? Soon we will update you about 'Izzy' and where you'll be able to watch it!
Yfke's latest short film 'Lili' (2019, available to watch on Alter) shares similarities with 'Izzy': a strong female lead who is driven to the edge and handles the situation in her own peculiar way. It's no coincidence that both films feel alike, as they are part of a trilogy in progress. Who knows what Yfke's latest addition to the trilogy will bring?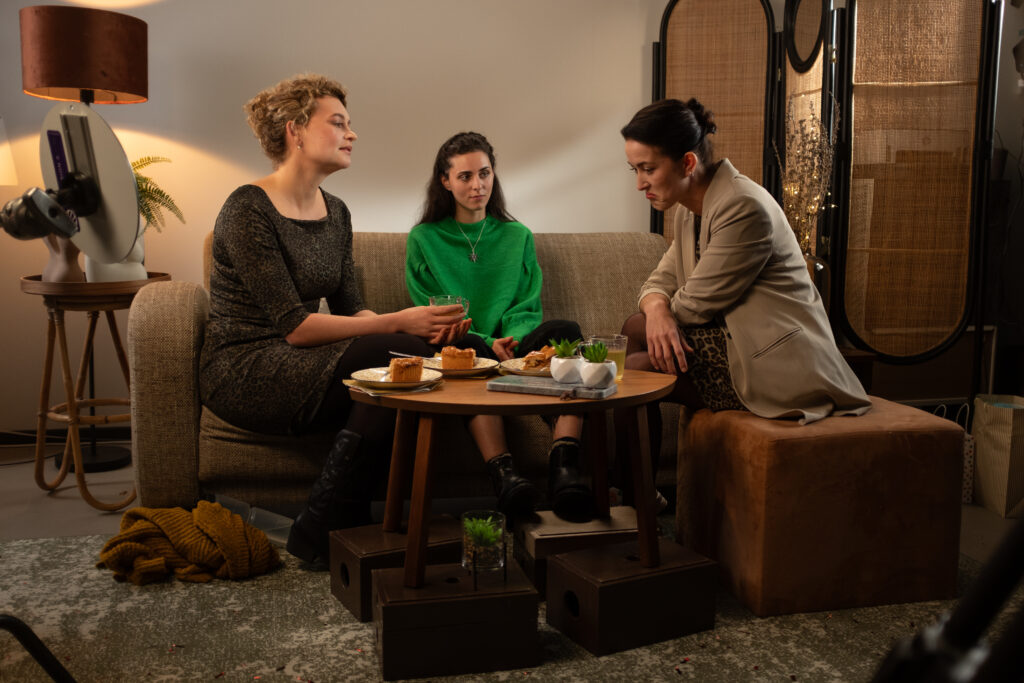 Writer & director: Yfke van Berckelaer
Producer: Monique van Kessel
Productions managers: Monique van Kessel & Fauve de Ruiter
DOP: Claire Pijman
Productions designer: Evelien Schutte
Gaffer: Raymond van der Bas
Sound recordist: Tijs Leemans
Make-up artist: Svetlana Boukanova
Intimicy coordinator: Milou van Sommeren
Production assistants: Djessy van Ballegooij, Josephine Gerner, Xiang Yu Yeung
1st AC: Nina da Costa & Bianca van Riemsdijk
2nd AC: Daisy Cheyenne Stout
Art assistant: Vincent van den Broek
Editor: Kees Riphagen
VFX Artist: Tim Smit
Cast: Nahéma Ricci, Glenn Coenen, Sytse Faber, Eline Havenaar, Nikita van der Linden, Victor Löw & Marije Loermans
Behind the scenes photos by Ray van der Bas