We raised €1000,- for the Voedselbank with our film festival!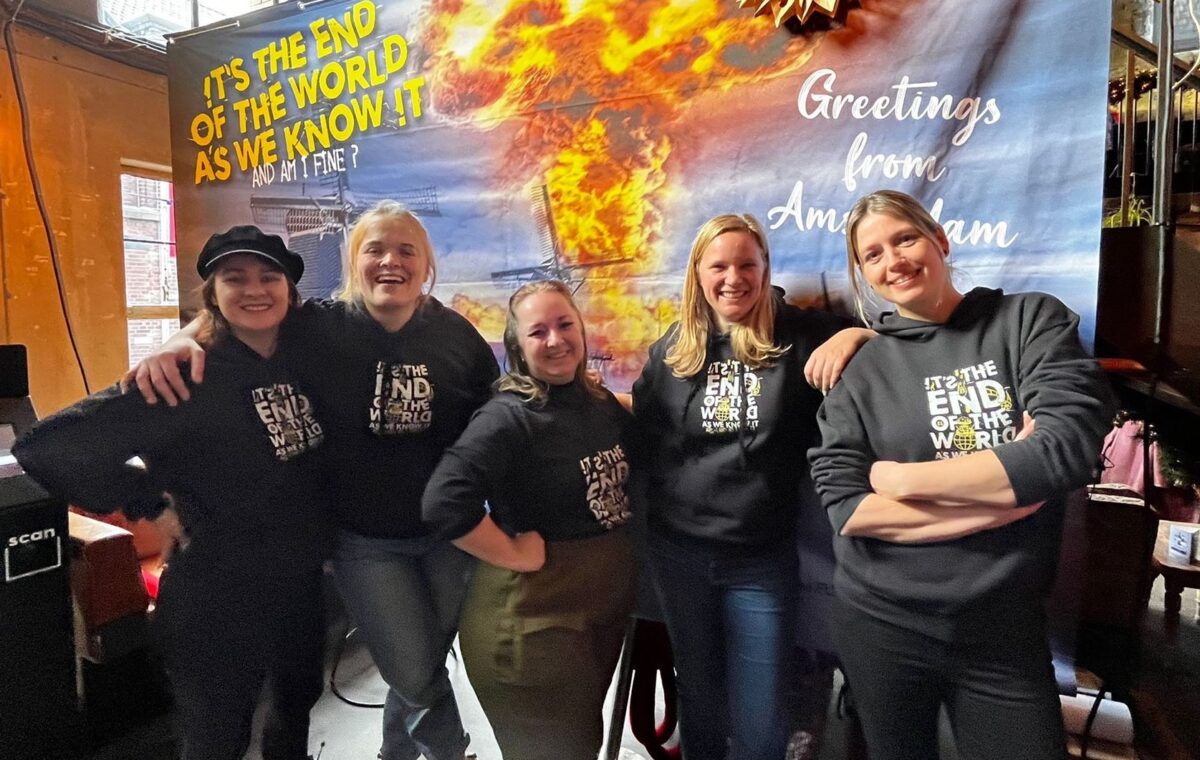 Tijdens de eerste editie van ons It's The End of The World As We Know It filmfestival dat afgelopen zaterdag plaatsvond bij Het Ketelhuis in Amsterdam is een bedrag van €1000,- opgehaald dat gedoneerd wordt aan de Amsterdamse Voedselbank.
Voor het festival organiseerden we, naast verschillende filmvertoningen en activiteiten, een script reading waarbij Nederlandse acteurs live het script van de dystopische filmklassieker Soylent Green (1973) ten gehore brachten. De cast bestond uit Derek de Lint, Sieger Sloot, Leonoor Koster, Nick Golterman, Kes Blans, Michel Bonset en werd geregisseerd door Yfke van Berckelaer.
(Tekst gaat verder onder de foto's)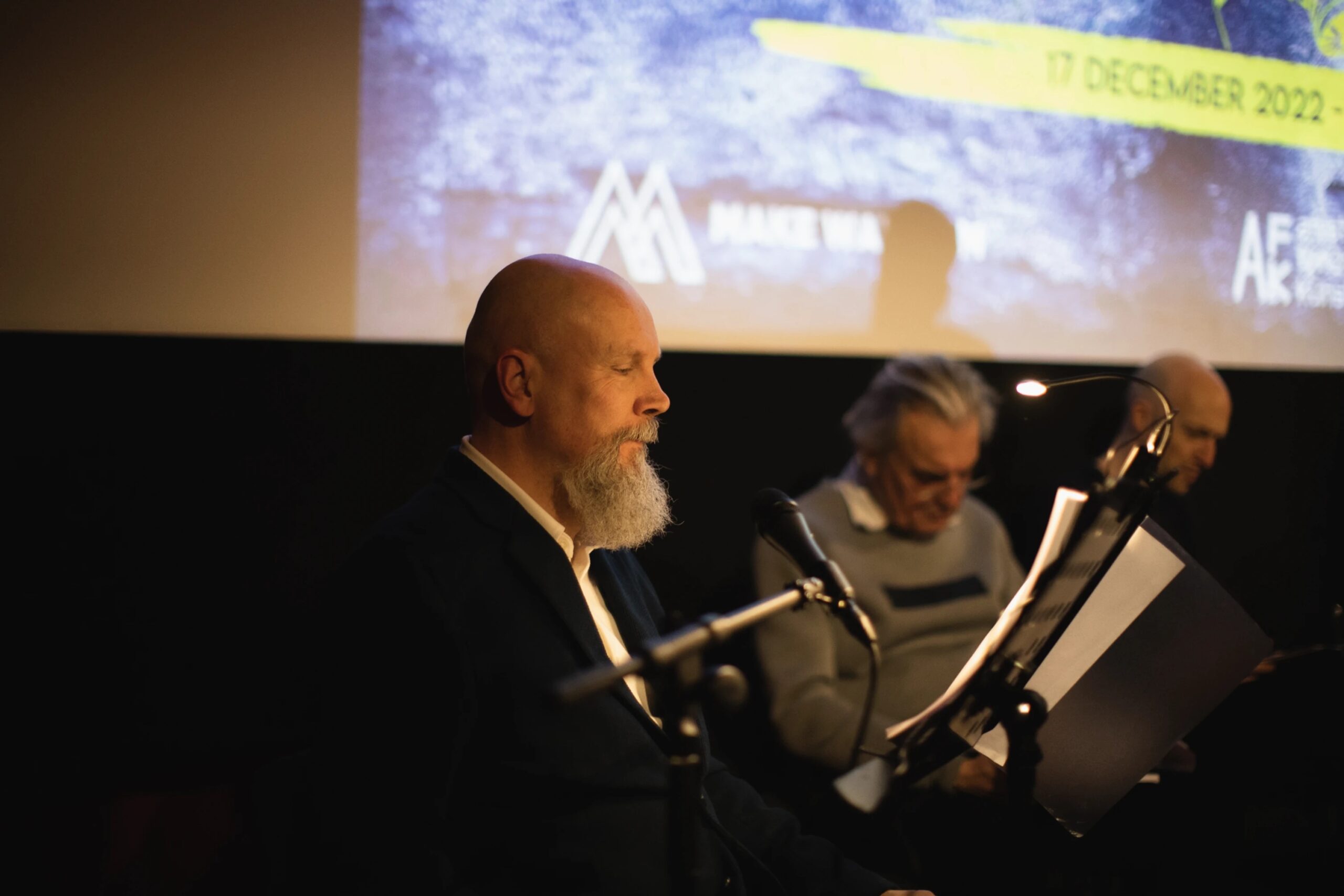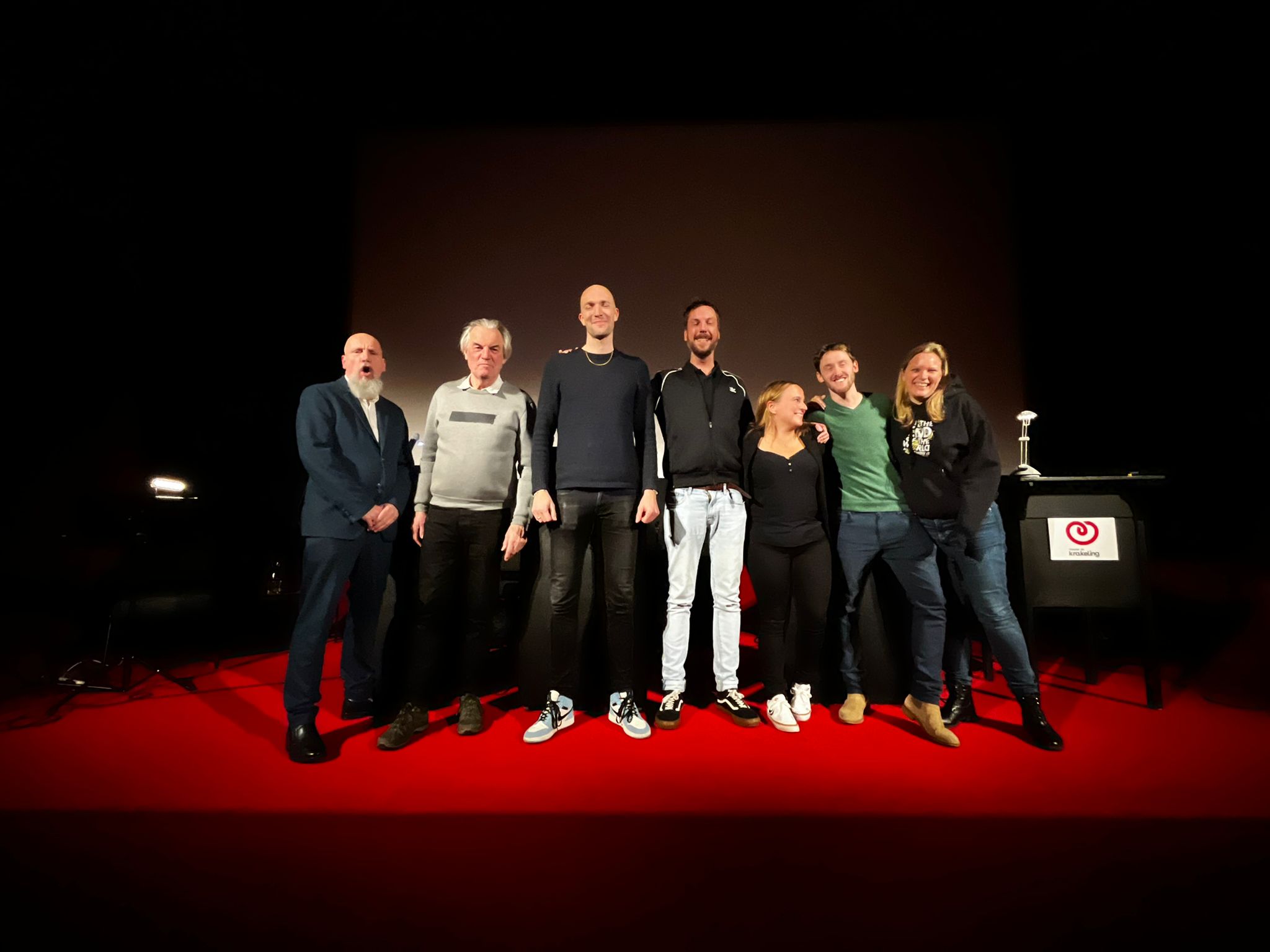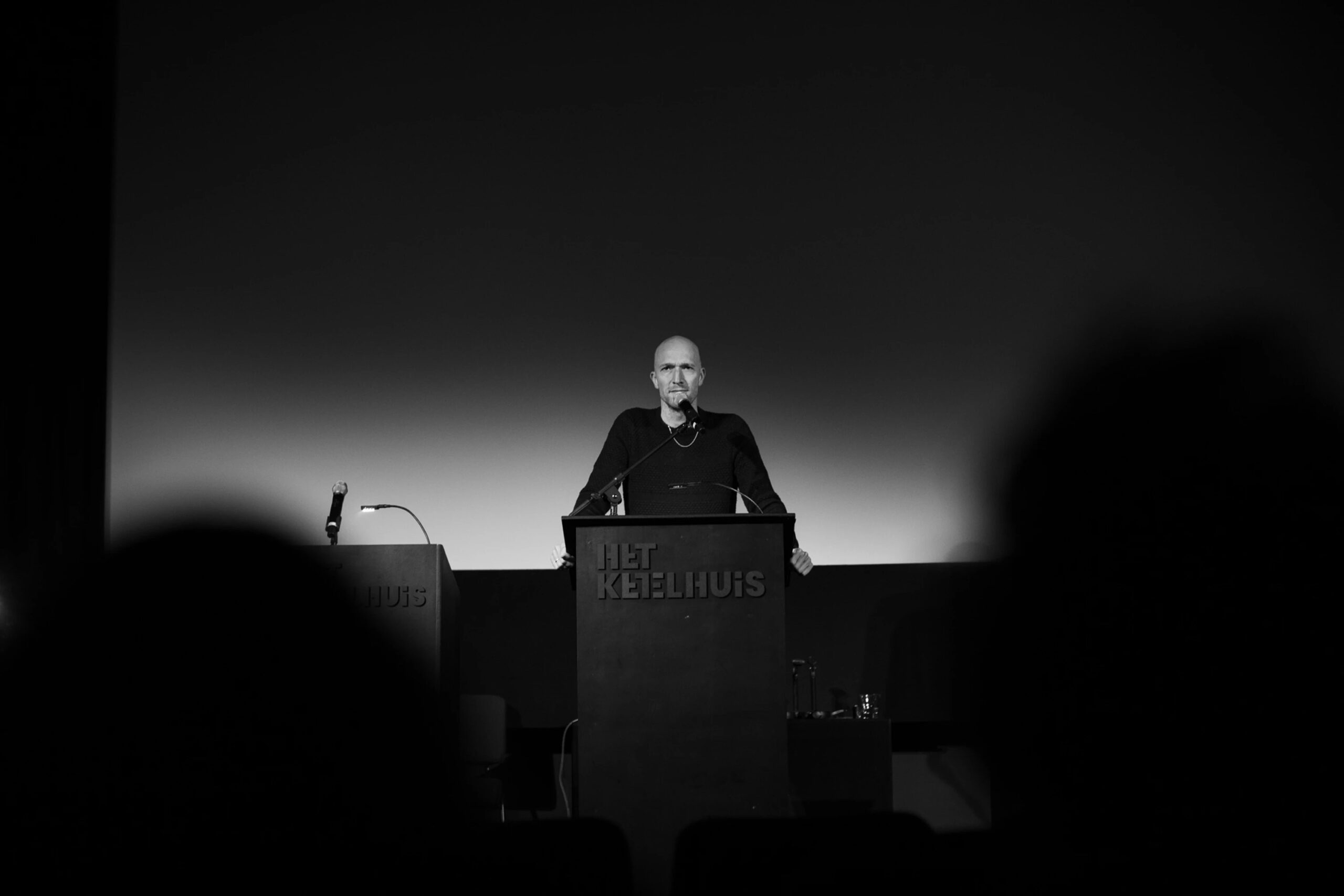 Naast de script reading werd een loterij georganiseerd waarbij meer dan 45 prijzen werden vergeven die door verschillende sponsoren gedoneerd waren. Bezoekers konden voor €1,- een lootje kopen en ook bij dit onderdeel zijn honderden euro's opgehaald. De meeste prijzen hadden een postapocalyptisch thema, waaronder filmposters van Movie Ink, een alien sculpt van Dutch Outcast en twee compleet uitgeruste survivaltassen van Prepshop.nl.
Alle prijzen voor deze loterij werden gedoneerd, daarom ook onze grote dank voor alle sponsoren: Prepshop.nl, Movie Ink, Rituals, Brouwerij Je Moeder, Marlies Dekkers, EYE Filmmuseum, Henk Comics Amsterdam, Renske de Greef, Michel de Klein (Dutch Outcast), Het Ketelhuis, Heineken Experience, Milan Hulsing, Fleurkaars, Gusto Entertainment, Tim Smit, Schokkend Nieuws Magazine en The Park Playground.
(Tekst gaat verder onder de foto's)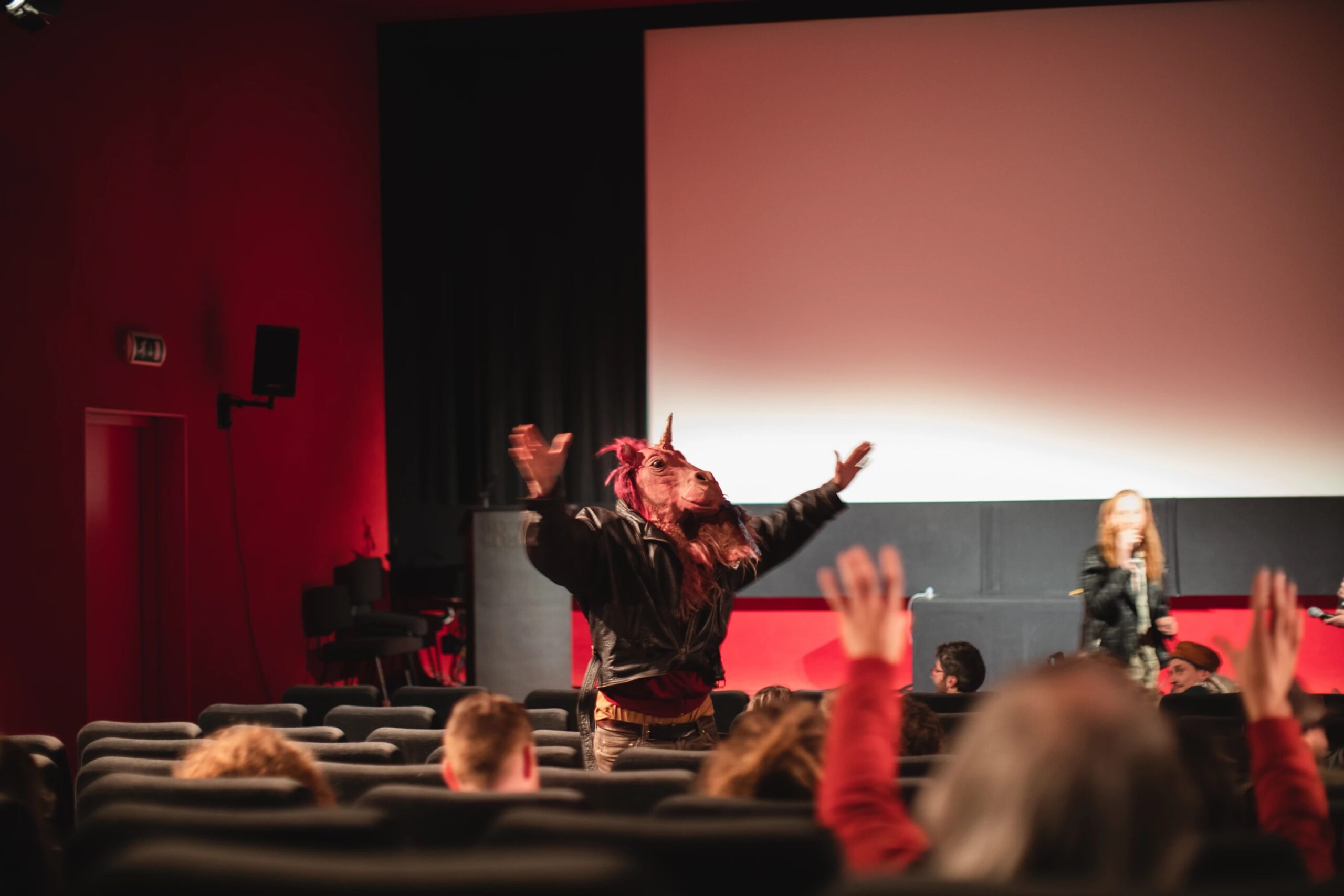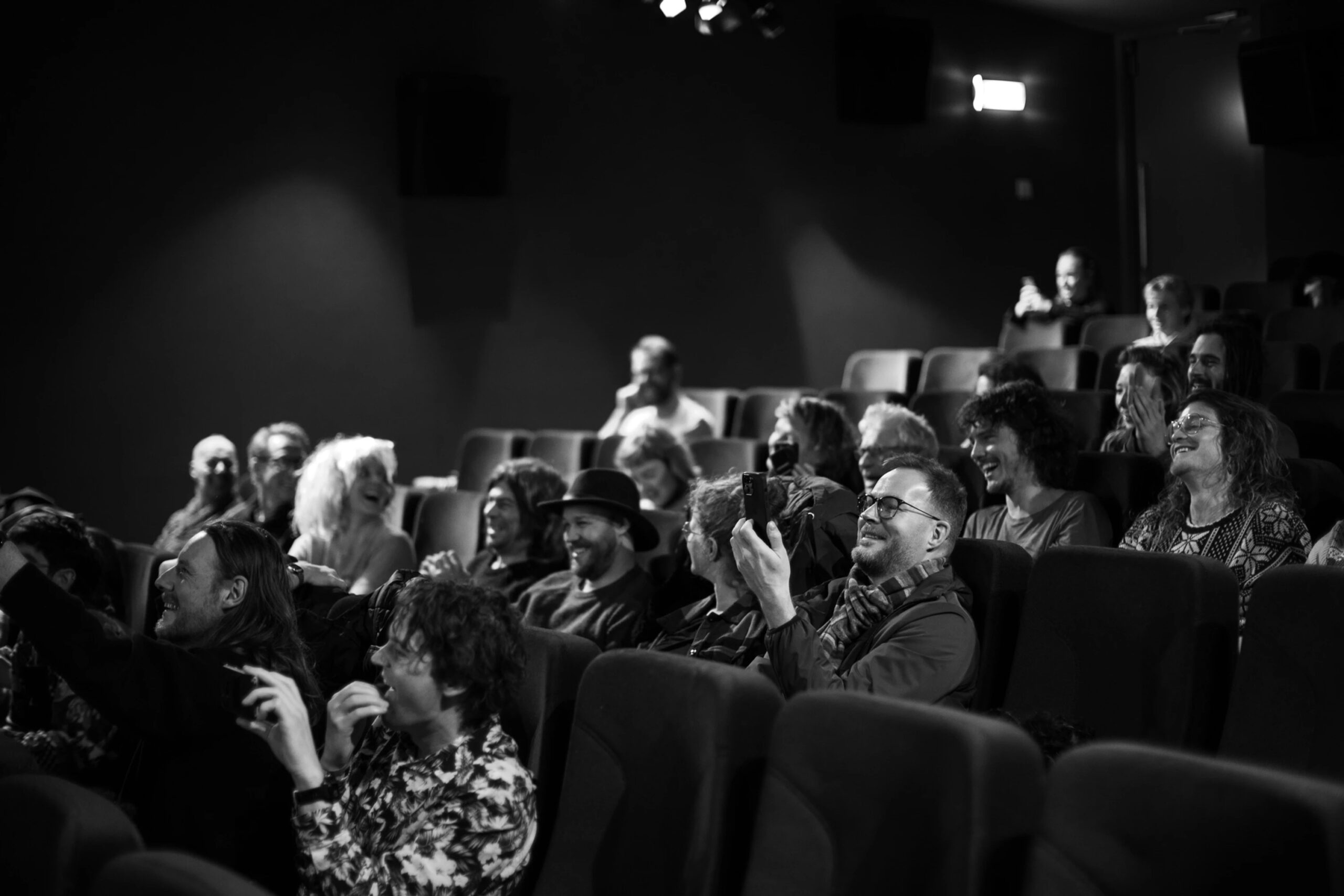 In totaal bracht de kaartverkoop van de script reading en de loterijverkoop €1000,- op, wat als donatie bij de Amsterdamse Voedselbank terechtkomt. Als organisatie van het festival zijn wij (Monique van Kessel en Fauve de Ruiter van Make Way Film en regisseur Yfke van Berckelaer) ontzettend enthousiast over de opbrengst. Monique: "We zijn heel erg dankbaar voor alle filmmakers, acteurs en sponsoren die samen met ons dit festival tot zo'n mooi event hebben kunnen maken. Dit laat zien dat film en goede doelen heel fijn hand in hand kunnen gaan."
(Foto's door Fauve de Ruiter)