Looking back at our 4th Genre Hub event: the perfect place for creature lovers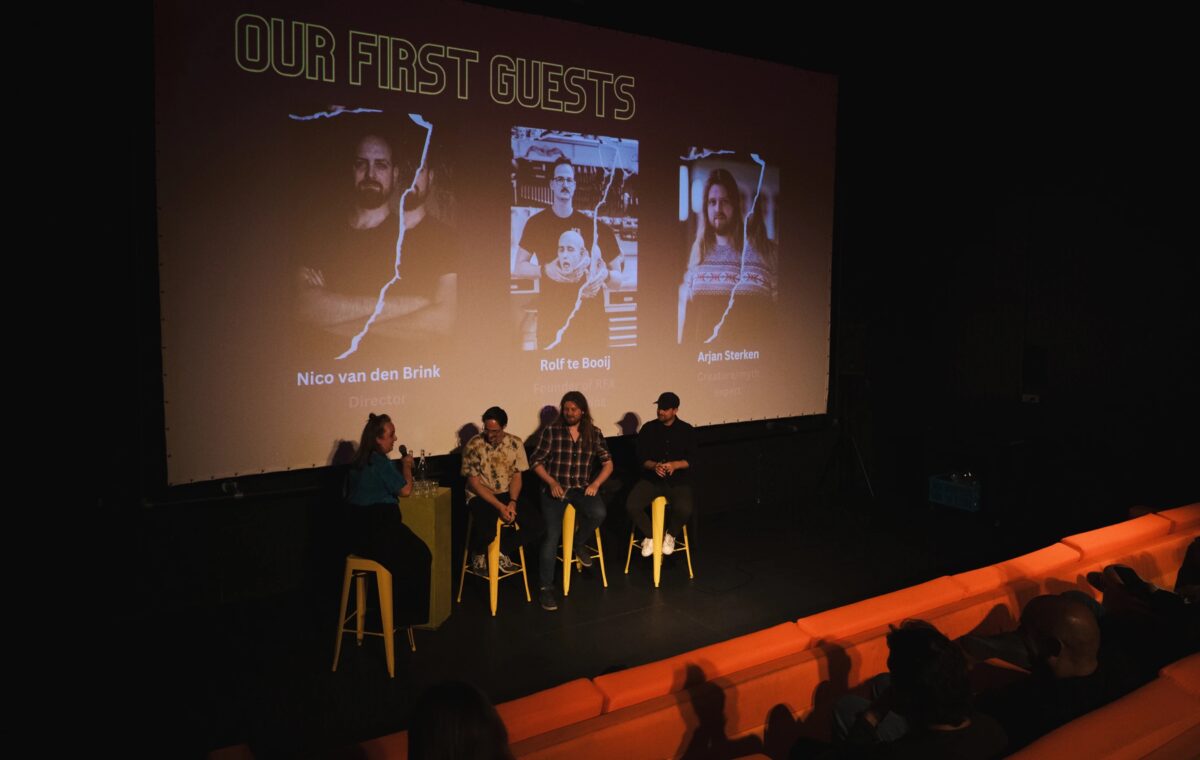 Creatures, monsters and critters: we adore them! And so do many genre film makers. Think of your favourite horror, fantasy or sci-fi film and imagine it without those creatures. Boring, right? Creatures in genre film earn a well-deserved stage and that's exactly why our 4th free Genre Hub event was dedicated to all these living, eating and breathing creatures!
In case you didn't know: at Make Way Film we absolutely LOVE the genre film community in the Netherlands! That's why a few years ago we set up Genre Hub, an environment where genre professionals and fanatics (like ourselves) can meet, exchange knowledge and bundle forces. Every year we organise an in-person event (or two) and invite inspiring guest speakers and film makers to take the stage.
Last month, on June 1st we organised our 4th (!!) Genre Hub event and this time we all gathered at the amazing location of FC Hyena, a boutique cinema with a comfy film hall, the best drinks and a terrace overlooking the IJ in Amsterdam. Since this edition focused on creatures in genre film, we invited the most passionate and creature-loving guest speakers.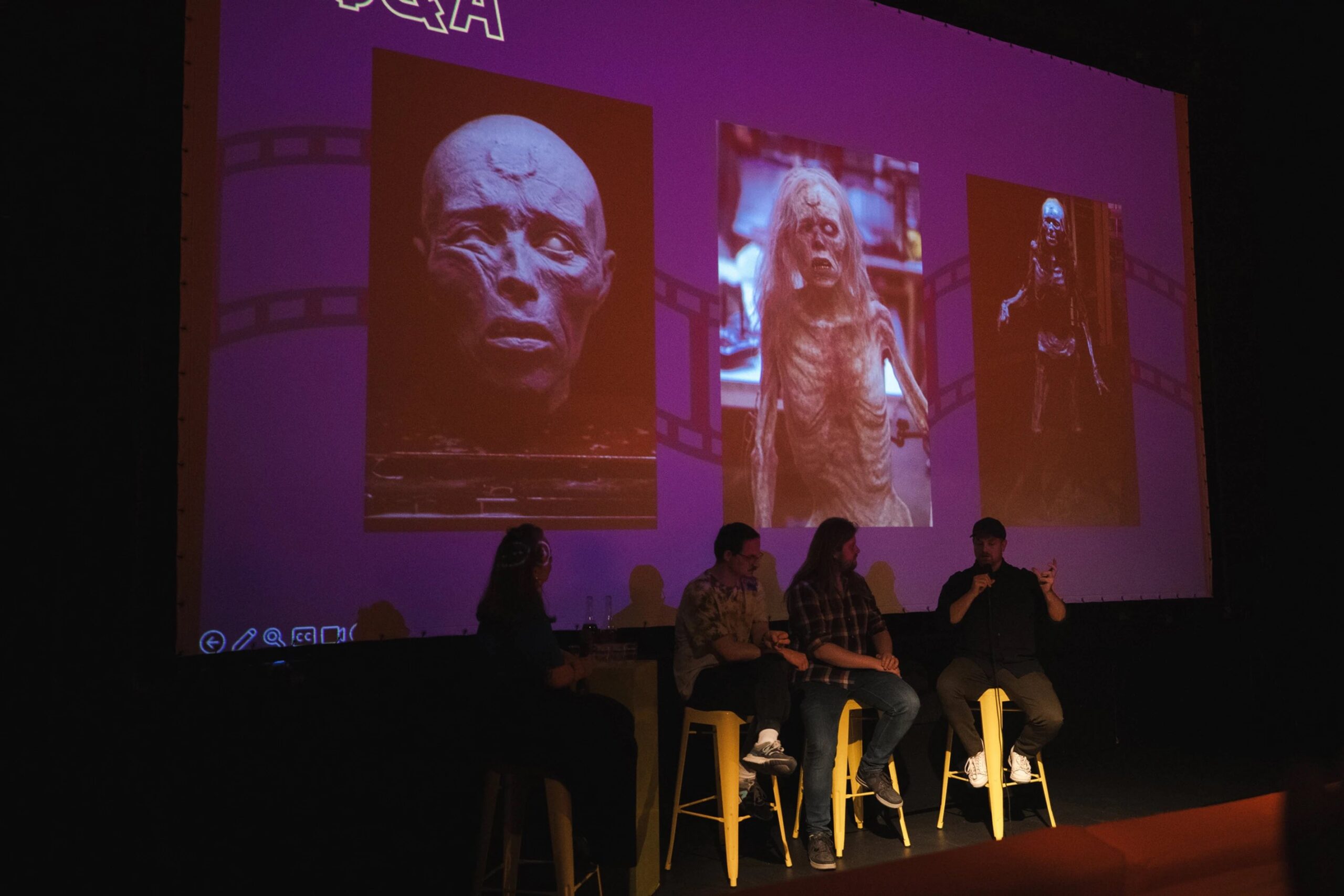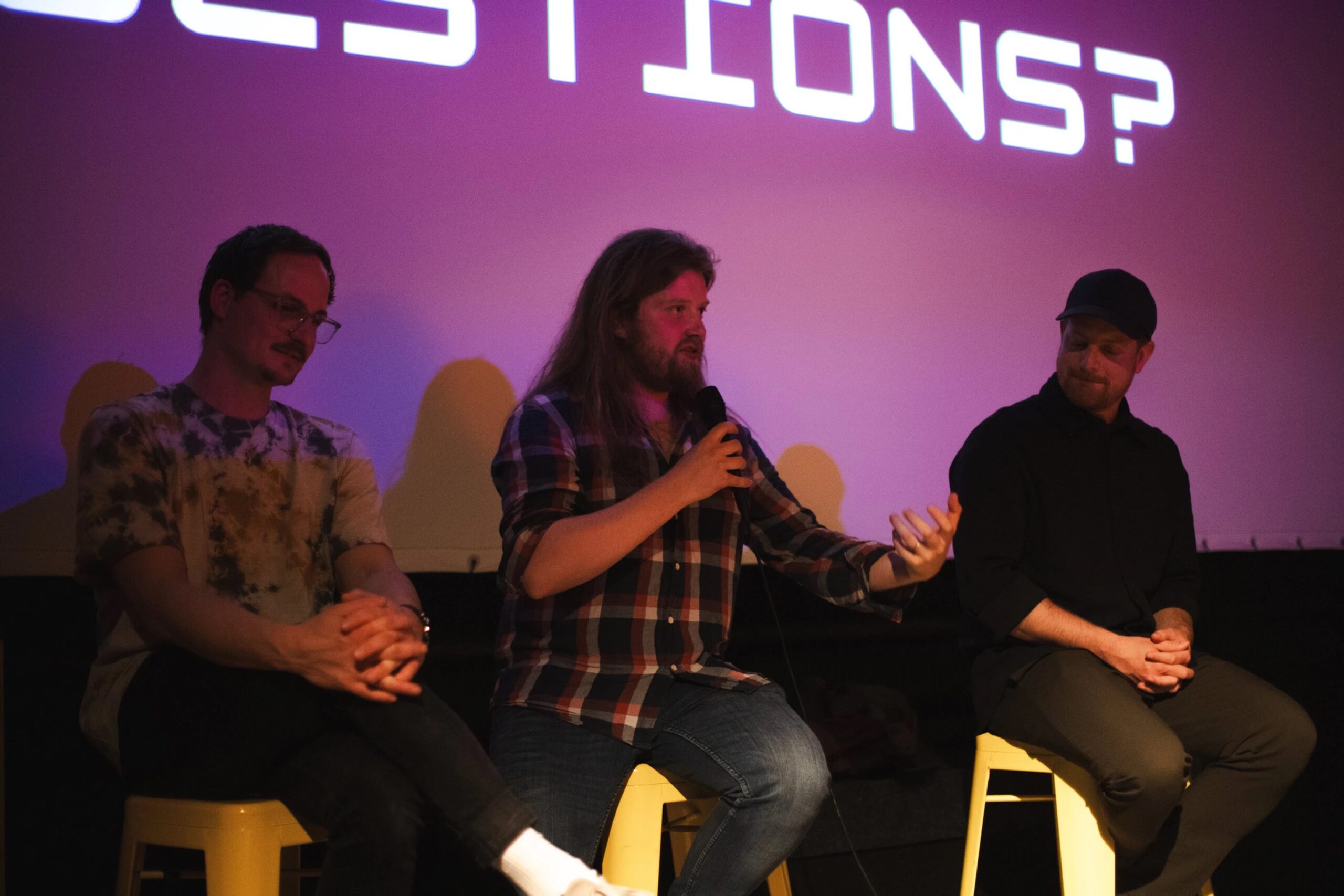 We kicked the night off with a Q&A with Nico van den Brink, Rolf te Booij and Arjan Sterken. Nico is the director of Dutch feature length horror film 'Moloch', a thrilling story about bog bodies and a small-town myth about a malicious witch called 'Feike'. He told us more about the process of incorporating myths, creatures and folklore into writing a horror screenplay and coming up with your very own creature.
Rolf is the founder of RFX Propmaking and an expert in bringing creatures to life. He created the real-life witch for Moloch and showed us insane behind the scenes photos and clips of this design process. It was incredible to see how 'Feike' the witch went from sketches to life size puppet including moving mechanics and everything!
Arjan joined the discussion because whenever you're discussing creatures and myths Arjan should definitely join the conversation. He is a teacher and researcher at Radboud University Nijmegen and knows everything there is to know about legends, myths, aliens and magical creatures (and expresses his deep love for these themes in the most enthusiastic way!). We discussed how film makers can correctly use sources and existing tales to develop their own creatures and strengthen their film's credibility.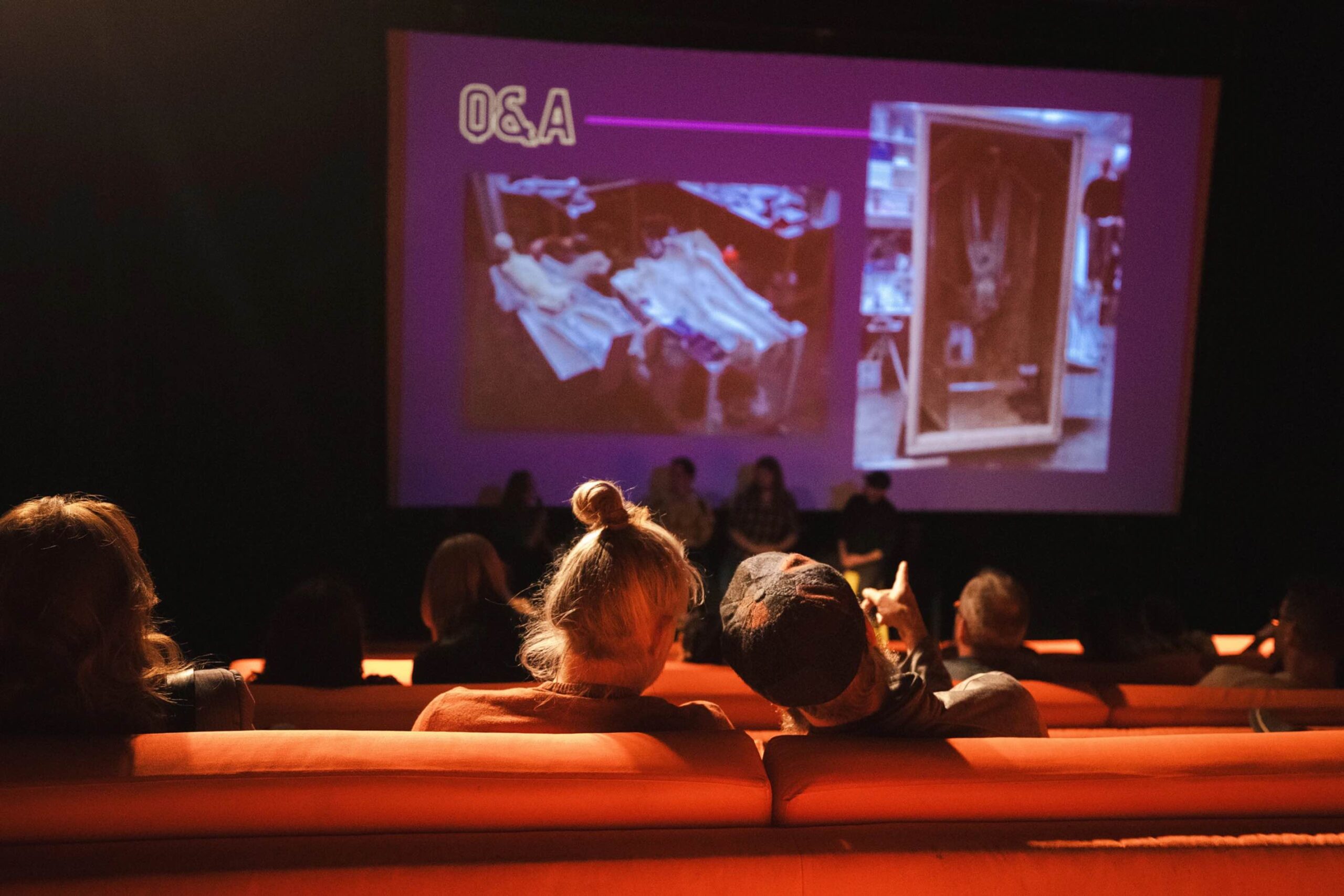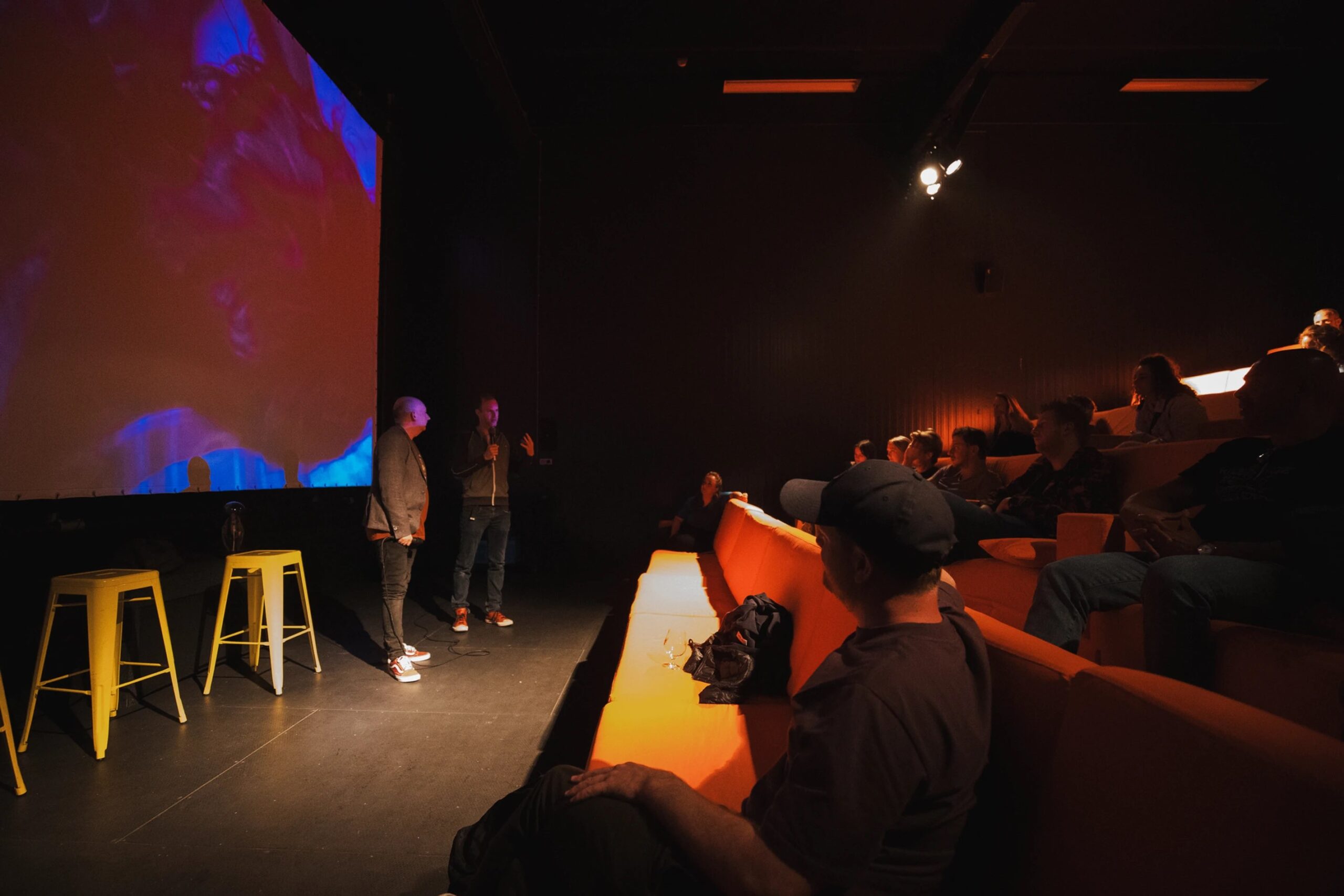 During the second part of the evening we screened short film 'Souvenir' by Jasper Vrancken and Bert Aeles, which shows a moth-like creature that literally sucks the will to live out of the protagonists. Jasper and Bert showed us two versions of the film and asked the audience how much of the creature they actually prefer to see in a film. It was great to see that the audience took the liberty to share their thoughts with both directors and to discuss how sometimes the absence of a creature can strengthen its existence.
After the event we invited everyone for drinks at FC Hyena and did what the genre film community does best: drink beer and discuss great movies! A big shout out to all our guest speakers and FC Hyena for making this yet again an unforgettable night! We enjoyed seeing both familiar and new faces and love that our Genre Hub events always seem to inspire and connect people. That's exactly why our Genre Hub exists ❤️
We're already looking forward to our next Genre Hub event (perhaps even later this year 😏). Make sure to join the Facebook Group for all news and upcoming events. See you next time!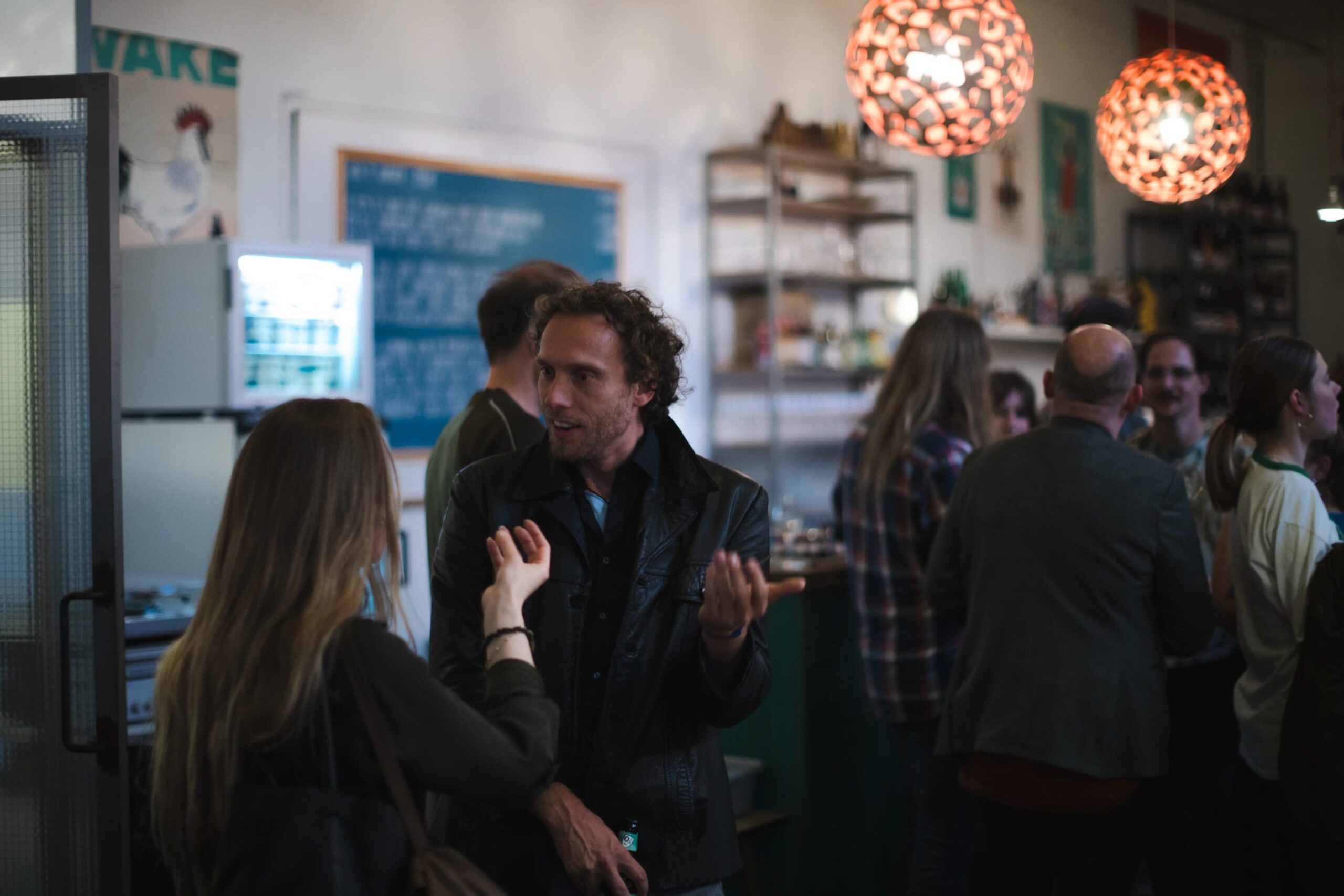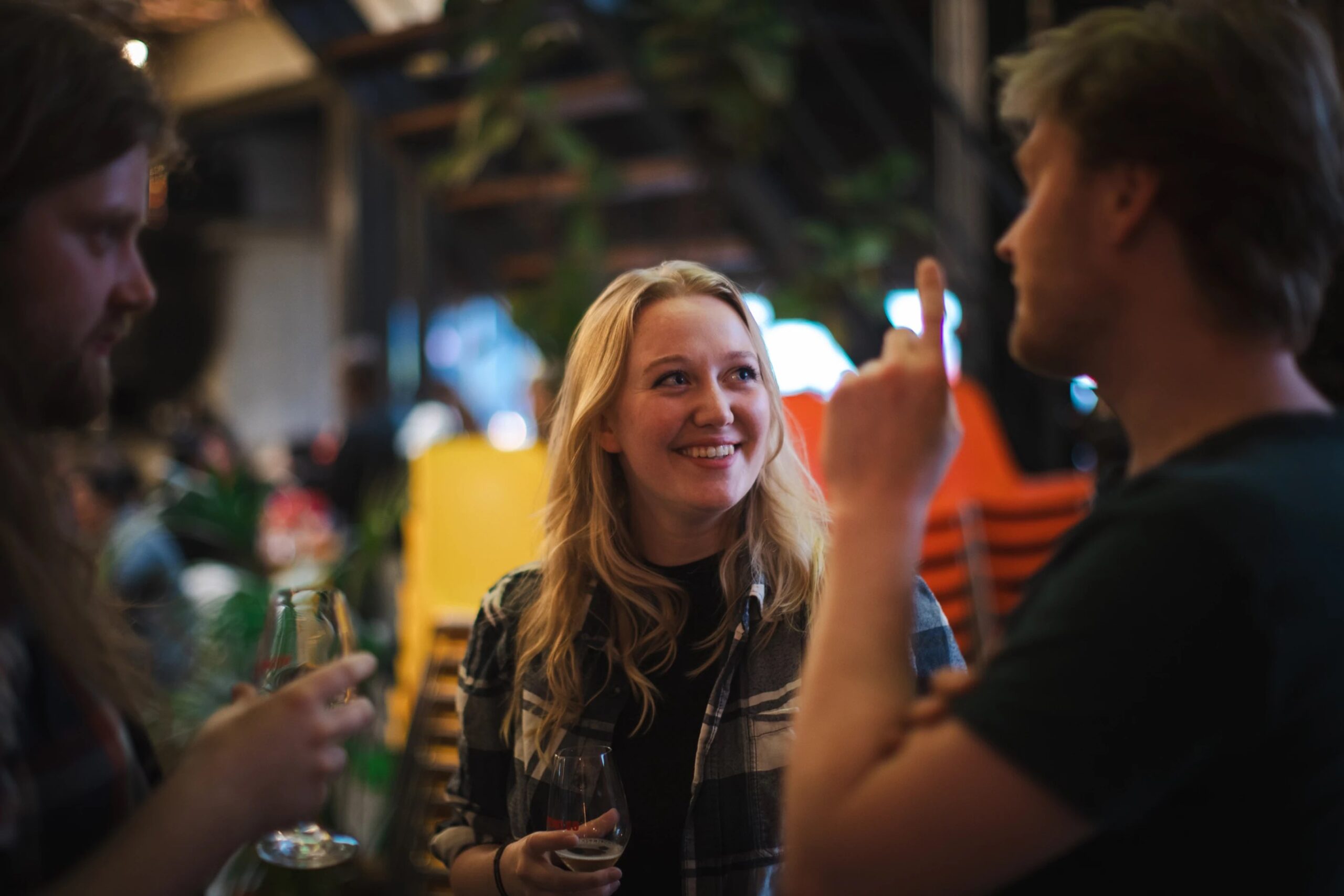 📸 shots by: Fauve de Ruiter