How to survive the Middle Ages at the Witte Wieven set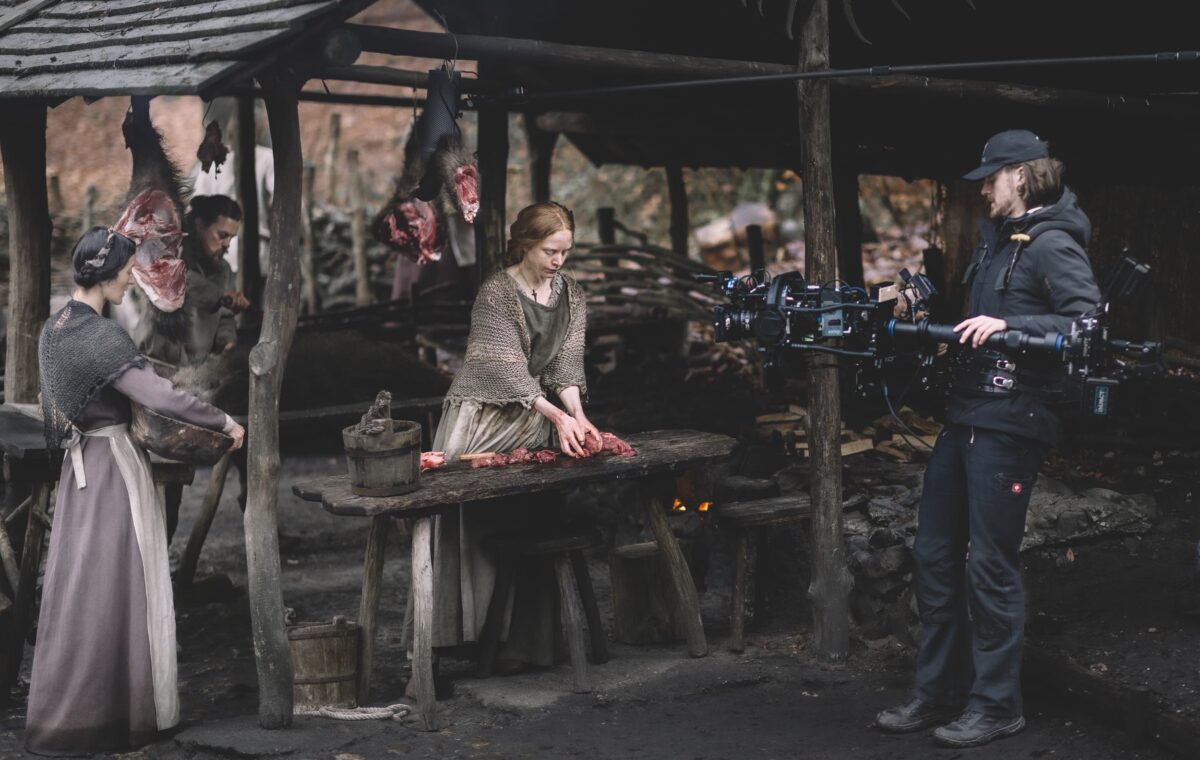 If you're a true Make Way Film social media follower, your Instagram stories were probably flooded with Witte Wieven BTS content last month. And looking at all the extremely enthusiastic comments and likes we received, we can definitely say that a lot of people are just as hyped for this film as we are. Now that Witte Wieven is officially wrapped, we'd love to tell you more about this insane production.
Where to start? This production was absolutely challenging, stressful and intense but also immensely rewarding and straight-out FUN. Eleven days of remote locations, shooting many nights at a pitch black forest, making sure our medieval village wasn't entirely covered in snow , hauling the most absurd (and bloody) props into the woods… You know, just the usual Make Way craziness 🤪🫡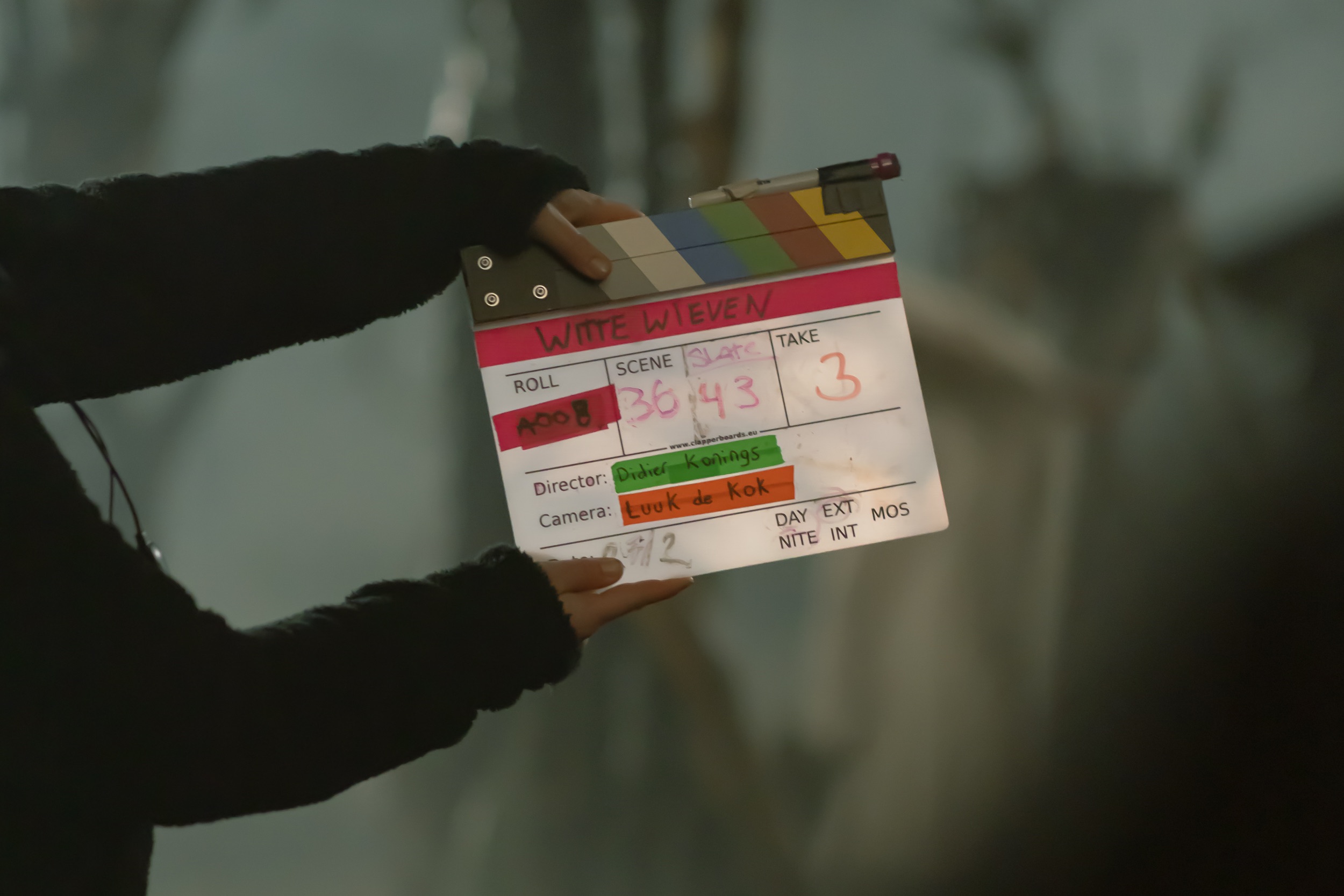 Luckily our cast & crew consisted of the most bad-ass and hard-working individuals we've ever met. They endured everything we (and the weather) put them through and made sure we were able to shoot epic scenes like never before. Believe us when we say: this film is so dark and gruesome, it's going to mess with your head! In the best way possible 💀
Set life in Lommel, Belgium
We started our Witte Wieven journey at the dark forest of the Lommelse Sahara in Belgium, just across the border. Six days of mainly evening and night shots in a forest so dark it was literally black whenever you had to walk to set. But this setting… Holy cow, it was definitely a location where Witte Wieven would've roamed the earth back in 1000 AD (and maybe even now, who knows).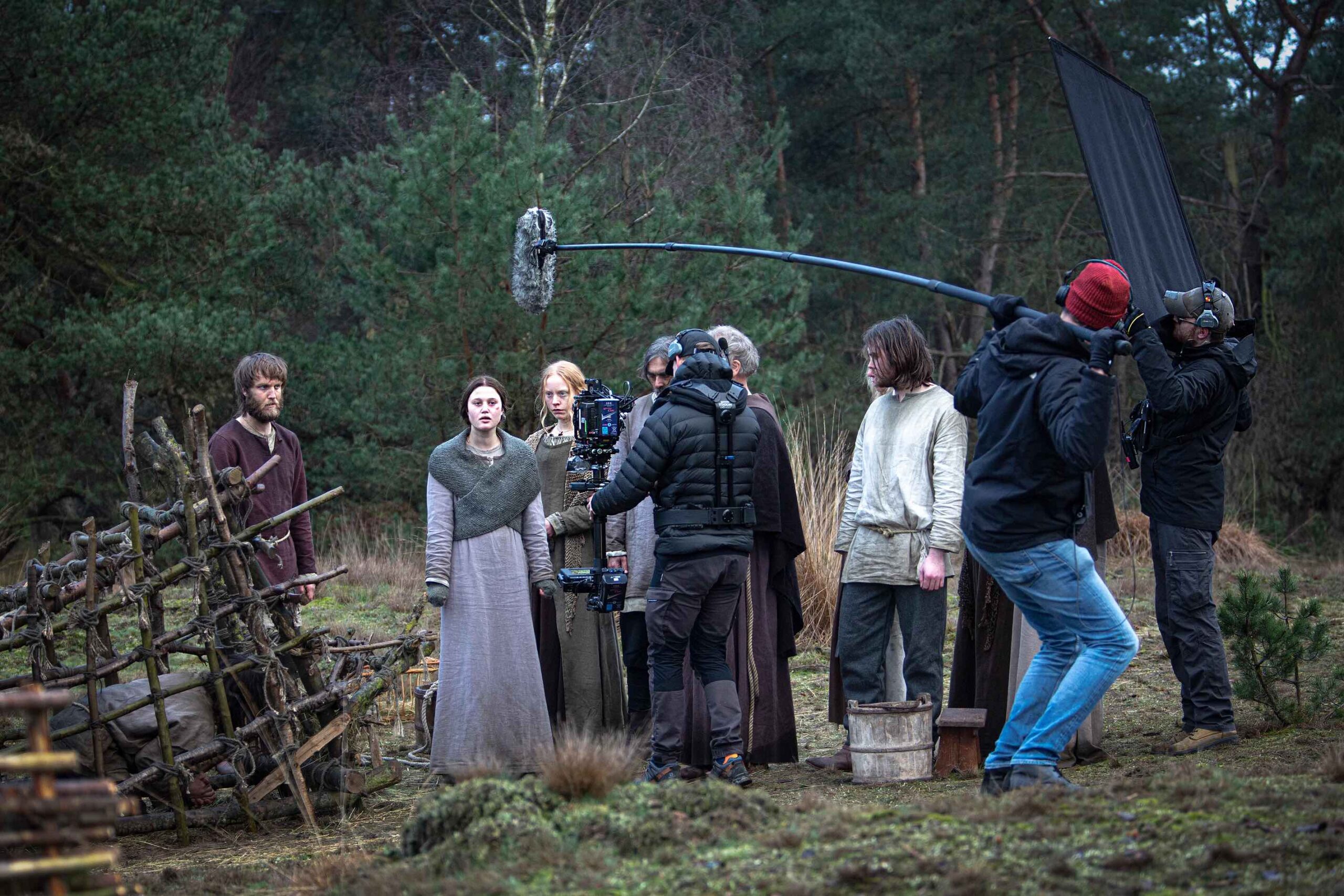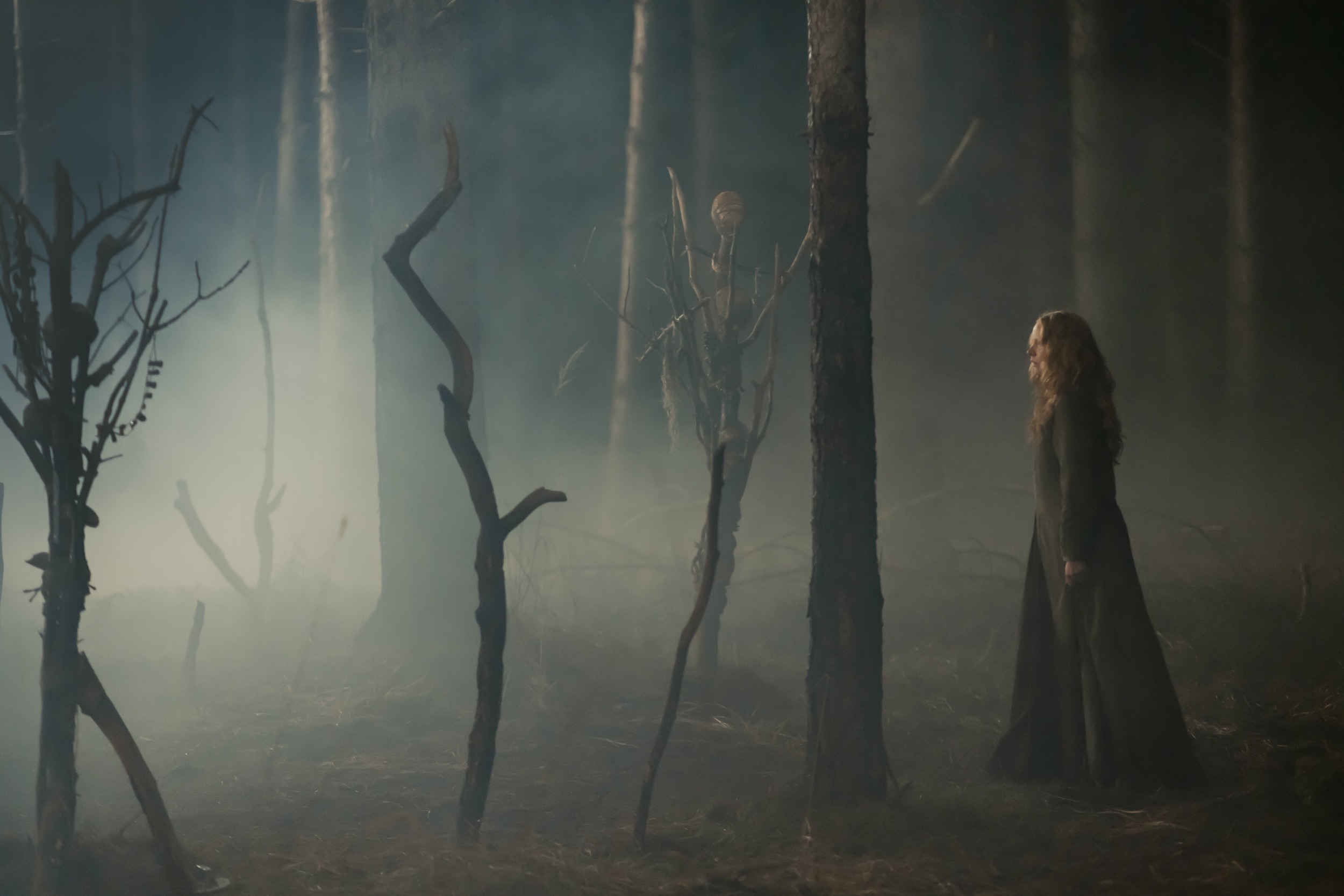 Freezing weather, darkness and long days of shooting: our Witte Wieven crew endured it all. Luckily we experienced quite some funny moments, including our casted bird 'Chefke' who had a mind of his own and the extreme confusion by local hikers who noticed the gigantic fake crucifix we had placed in front of the forest.
We also shot the most gruesome and terrifying scenes at this location, including the Wieven themselves, but we won't spoil anything about that for now…
A snow covered village in Apeldoorn
A few days later we moved everything and everyone to the prehistoric village of Haps, located near Apeldoorn. A beautiful location with authentic-looking huts, barns and even animals. Absolutely a place where a Christian commune would've lived 1000 years ago.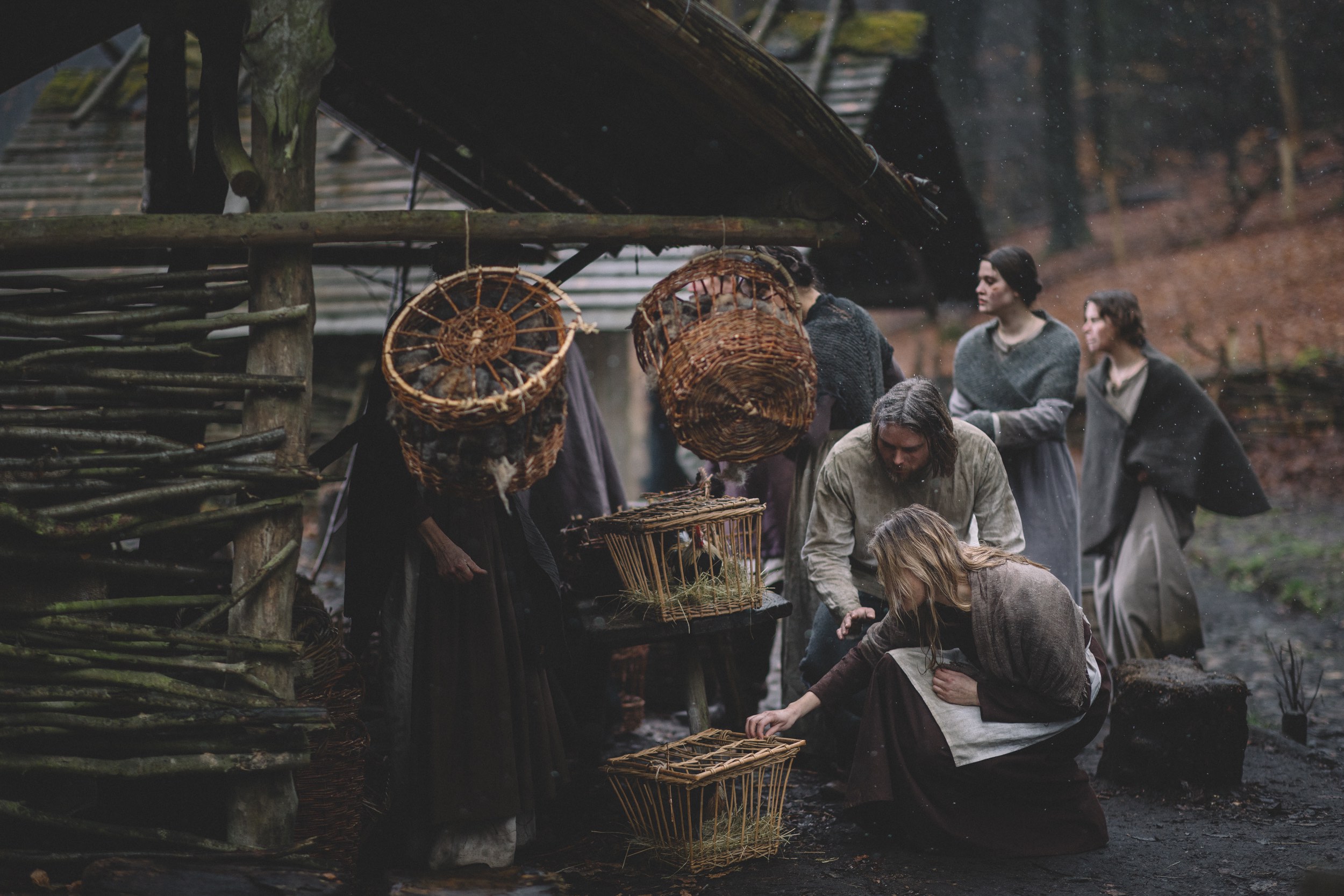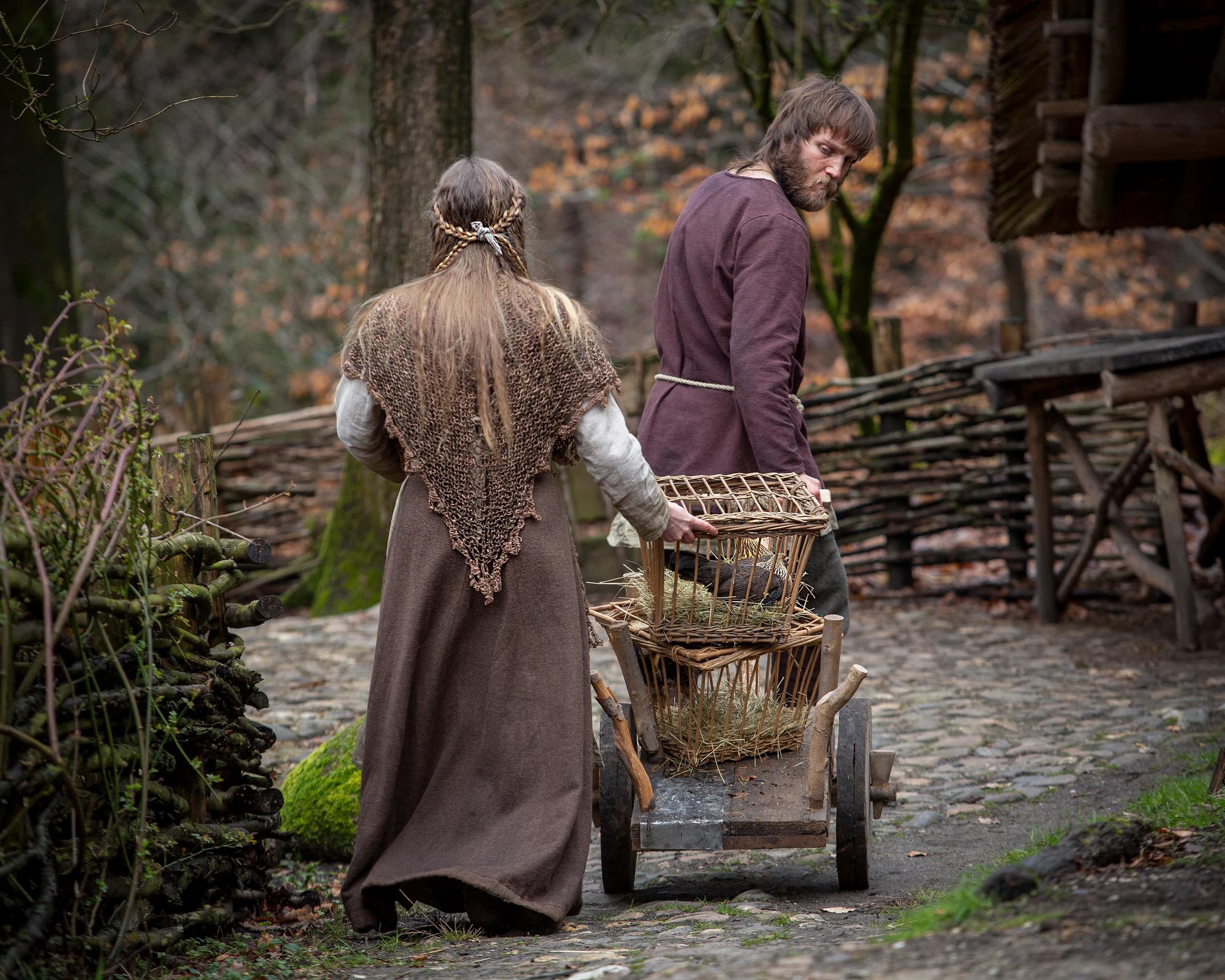 This is where the real fun began, because that week the local weather decided a layer of snow would be a perfect addition to our set 😧. Since it hadn't snowed during our first shooting days in Lommel and we weren't shooting in chronological order, any sight of snow at the village was a total horror. Production team (and many others) to the rescue! Small fires were made to melt the snow, brooms were used to shovel snow from the rooftops and sometimes even the leaf blower was used to make sure the snow disappeared from certain scenes.
However, we have to say that shooting at the village was an absolute blast. Seeing all the actors and extras walking around in their medieval costumes, teeth stained and carrying wicker baskets with real life chickens made it all come alive. We were all transported to the early Middle Ages and experienced an ordinary day at their commune. An absolute feast for our eyes!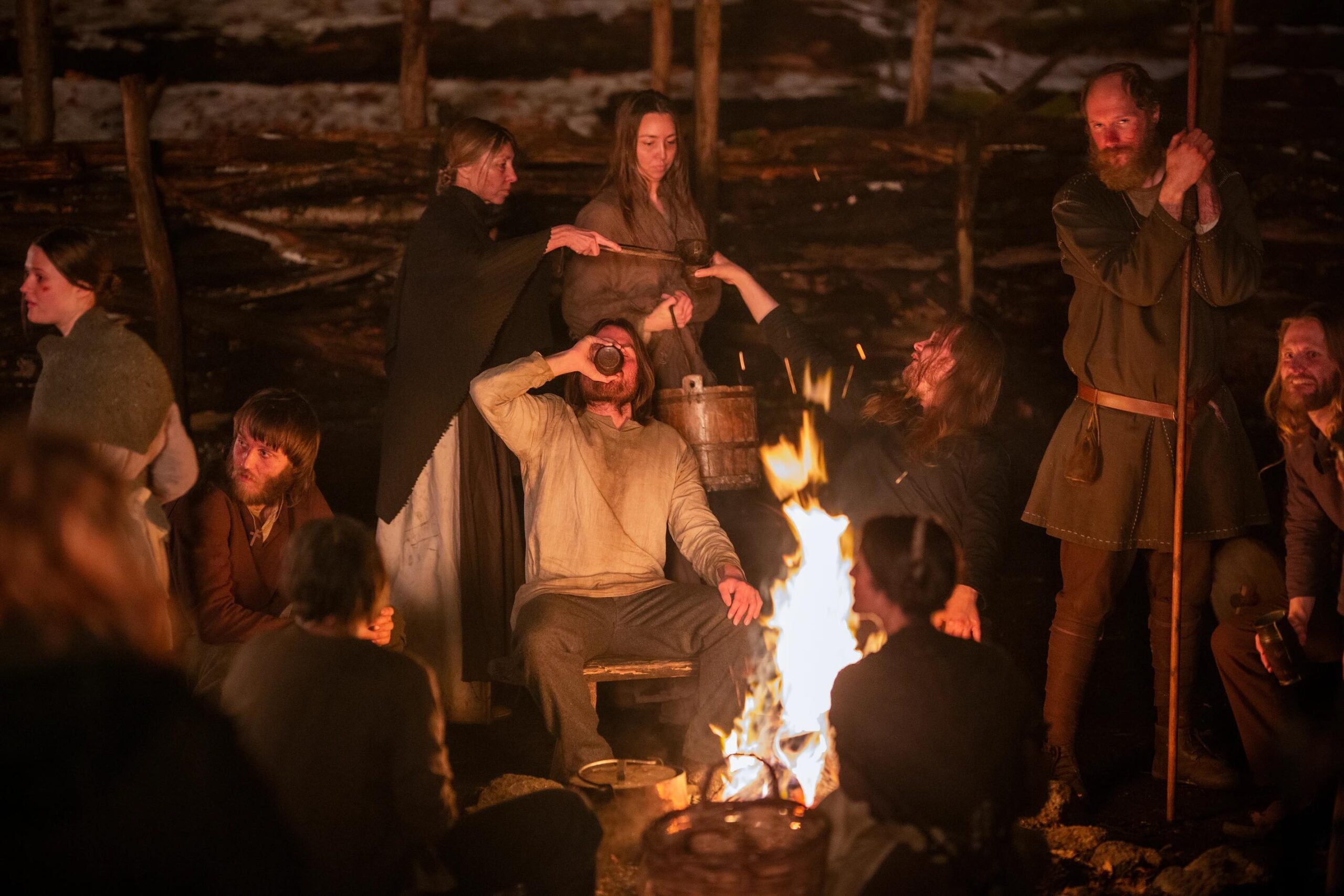 What a time to be alive!
After enjoying the Medieval vibes during filming, everyone was ecstatic when we finished shooting and officially wrapped Witte Wieven! We already had a little pre-wrap party the night we wrapped, but celebrated for real at the official wrap party a few weeks later. We invited the complete cast & crew to our office in Rotterdam and partied our asses off.
As a special wrap gift for the cast & crew our wonderful Megan and Fauve created the Witte Wieven Magazine: a limited edition magazine with the best (and weirdest) behind the scenes shots, memorable quotes, hilarious anecdotes and the ultimate Witte Wieven quiz 🔥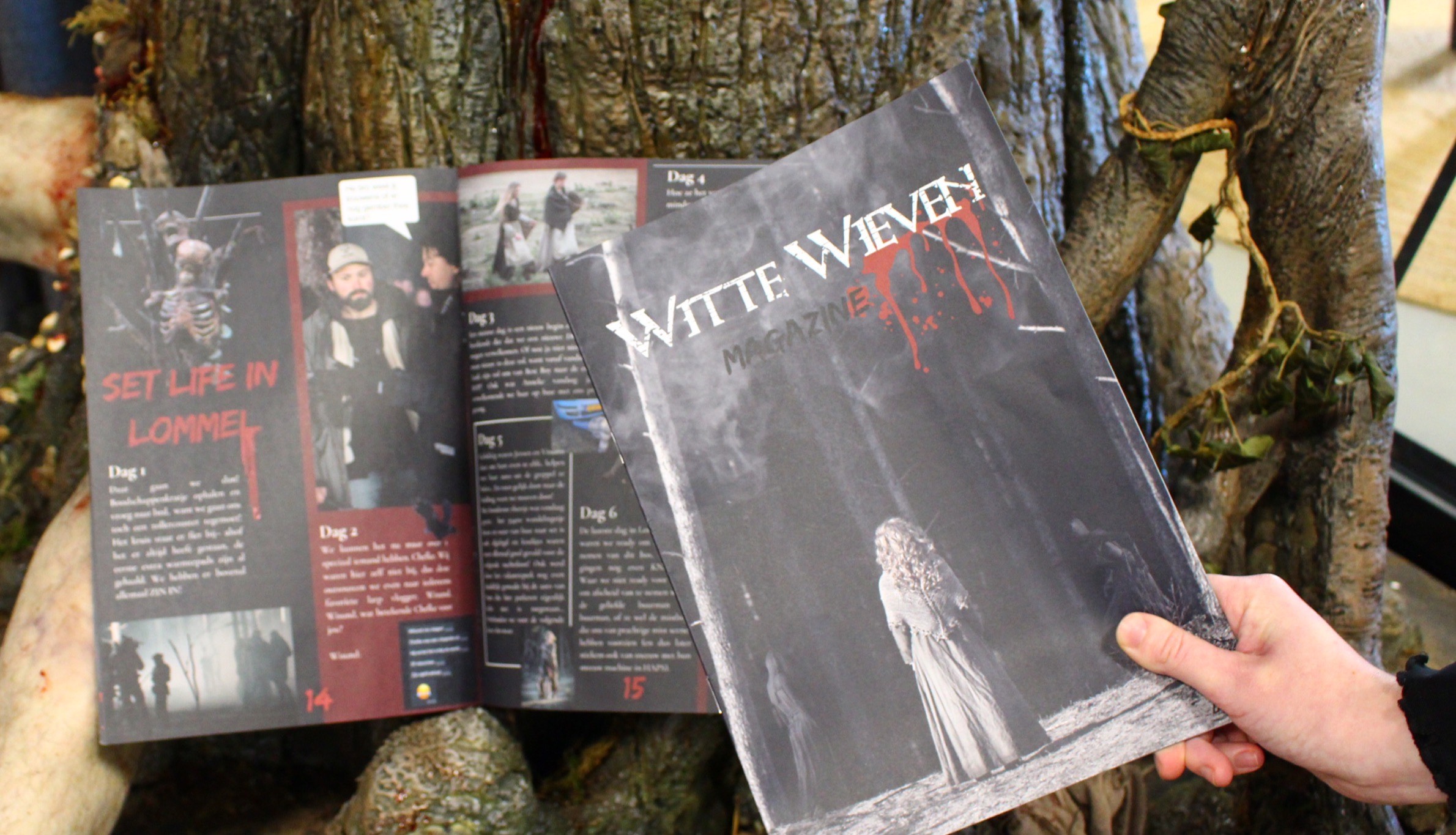 Of course the biggest THANK YOU to everyone involved: the true heroes that made it possible to turn this film into a reality 💖 And to dear director/cult leader Didier Konings, for guiding us into the Witte Wieven world.
Keep an eye out for Witte Wieven, since it will be released on NPO early 2024… In the meantime, make sure to follow @wittewievenfilm on Instagram for the best behind the scenes footage and updates! 💀🎥
Photos by Lian van Leeuwen, Rien Konings and Fleur Stiels.